Up-Down: Minneapolis' Arcade Bar
Hours
Monday-Friday 3:00 p.m. – 2:00 a.m.
Saturday 11:00 a.m. – 2:00 a.m.
Sunday 11:00 a.m. – 2:00 a.m.
(Must be 21+ to enter)
Address
3012 Lyndale Ave S
Minneapolis, Minnesota 55408
Specials
Daily Specials
Monday: $1 Off All Draft Beers
Tuesday: $1 Off All Local Draft Beers
Wednesday: $3 16oz Domestic Cans
Thursday: 10 Cent Tokens
Friday: 20 Free Tokens To The First 100 Guests
Saturday: 2 for 1 Tokens Until 9pm
Sunday: $25 Six Pack & A Pound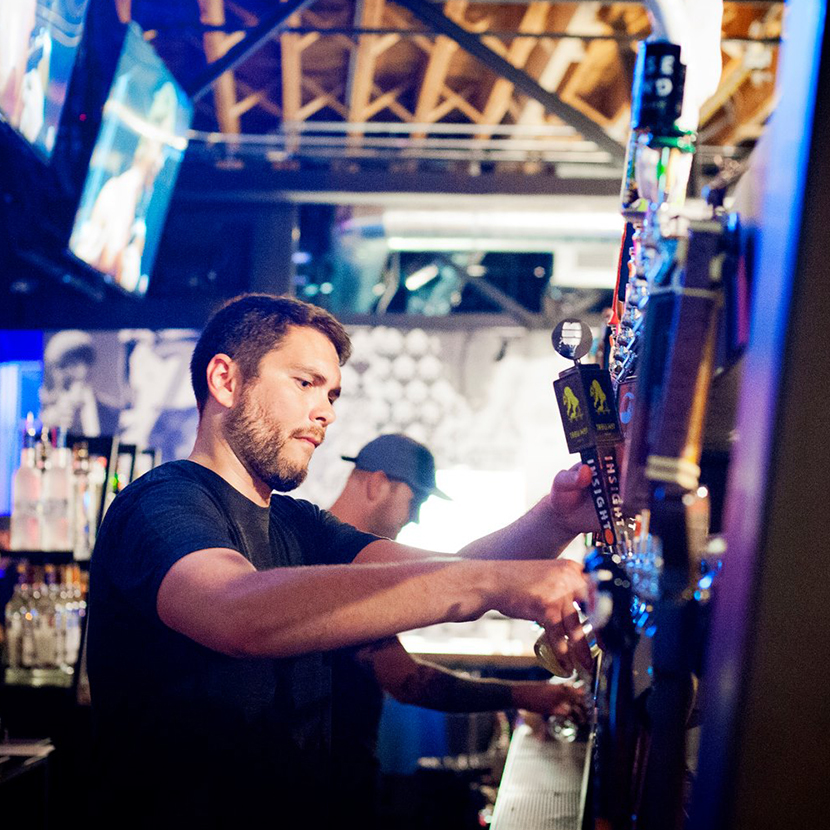 Games High Score Competitions Are Coming Soon!
Current Arcade Lineup
Revolution X
NFL Blitz 99
NBA Jam
1946
Revolution X
Turtles In Time
Maximum Force
Operation Thunderbolt
The House Of The Dead
The House Of The Dead III
Arkanoid
Primal Rage
Mortal Kombat
Mortal Kombat IV
Frogger
Lucky & Wild
Ikari Warriors
Ice Cold Beer
GI Joe
Gauntlet
Moonwalker
Killer Instinct 2
Pac Man Battle Royal
Tapper
Moon Patrol
Defender
Crystal Castles
Burger Time
Tetris
Track and Field (Stand-Up)
Track and Field (Cocktail)
Teenage Mutant Ninja Turtles
X-Men
The Simpsons
Sunset Riders
Hydro Thunder
Out Run
Off Road
Smash TV
Donkey Kong
Donkey Kong Jr
Donkey Kong 3
Super Mario Bros
Popeye
Punch Out
Tron
Paperboy
Killer Queen
The Lost World: Jurassic Park
RBI
Ms Pac Man
Galaga
Games lineup is added to and rotated constantly.  Check back for new games!
Current Pinball Lineup
Ghostbusters
Addams Family
South Park
Family Guy
Star Trek
Iron Man
World Cup Soccer
Attack From Mars
Metallica
T2
Suggest a game.
We're listening!
What games do you want us to get?
Suggest a beer.
We're listening!
What beers do you want us to get?